PlayStation 3 is now officially a 3D gaming console. With the latest 3.30 update PlayStation 3 was prepared for 3D gaming, and now the first 3D games are available in the PlayStation Store. If you have a 3DTV and a PlayStation 3, now is the time.
PS3 is updated to 3D
Sony announced some time ago that PlayStation 3 would get a 3D update this summer. Yesterday Sony released their own 3DTVs and this also meant that PlayStation 3 got the first 3D games.
With the 3.30 update you have a true 3D gaming machine.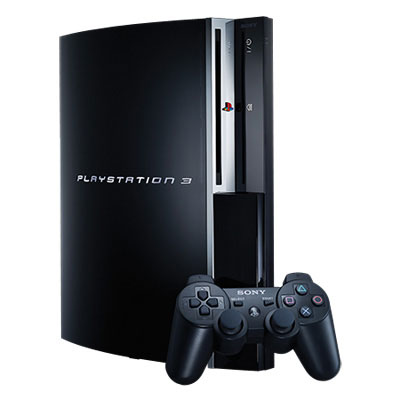 PS3 now ready for 3D
Sony has launched the first four 3D games:
Wipeout HD

Motorstorm Pacific Rift 3D demo

PAIN

Super Stardust HD


All games can be downloaded in a 3D pack on the PS3 Store now.

Gran Turismo 5 is also on coming with 3D support, as well as the first PlayStation Move title"The Fight: Lights Out".



Technical details
The 3D update enables stereoscopic 3D gaming in 120 Hz (120 frames per second) on PlayStation 3. This method is called Frame Sequential, and alternates pictures to the left and right eye.

It is doubtful, however, if the PlayStation 3 can take full advantage of the 3D. The hardware in PlayStation 3 is not powerful enough to handle all 1080p/720p games in 120 Hz (most games are run at 720p30 today), without reducing either details or resolution.
PS3 will be able to provide 3D in a nice quality but very demanding games will most likely be a hurdle.


3D Blu-Ray coming later
The update that also enables 3D Blu-ray movie watching will be released later this year. Probably in the fall.

The 3D update is released for both the old version of the PlayStation 3 and the new, slim version. You can turn your PlayStation 3 on now and download the 3.30 update if you have not already done so.

Let us hear from 3DTV and PlayStation 3 owners as to how it works out.

We are currently downloading the 3D games for PlayStation 3 to try out on the new 3DTVs from Samsung and LG. We'll let you know how it works out after we have tried it.