IFA 2011 is nearing. In the past the IFA show has set the stage for major product unveilings and in this article we try to gather the rumors about what to expect from
IFA 2011
that starts in late August / early September.
IFA 2011 - what to expect?
IFA 2011 is the world's largest consumer electronics fair and is open to the public from September 2 but in the last two days of August the press is invited to a sneak-preview of some products as well as the press meetings. FlatpanelsHD will be there.
Obviously, the manufacturers try to keep their cards close to the chest but some information has slipped and some rumors have started to swirl. Here we take a look at some of the most plausible rumors.

Nano TVs will be the highlight at LG's stand
There is no doubt that
LG
plans to unveil their new
LW9800 Nano TVs
. LG recently updated their Nano models with Cinema 3D and the combination of Nano technology and Cinema 3D will be the highlight at LG's booth. A few sources also talk about a prototype of a 4Kx2K panel with Cinema 3D but we have not been able to confirm that. Besides that LG seems to be planning some hefty Smart TV exhibition areas.

Sony plans to focus on higher-end TVs and fewer model lines
Sony
is not in the best shape financially and therefore they plan to completely
reform their TV division
"before August has ended." Funny choice of words, that is. Sony's IFA 2011 press conference is scheduled for August 31. Here we expect Sony to unveil their new TV strategy along with some hints as to how a 2012 Sony TV line-up could look like. We expect Sony to focus even more on Smart TVs and involve their Hollywood divisions in this strategy. Sony has also said that they want to focus on higher-end TVs instead of a complete low-budget to high-end portfolio. What else? Yeah we definitely expect to see Sony's new tablets with two screens and maybe also two-player full screen PlayStation gaming on Sony TVs.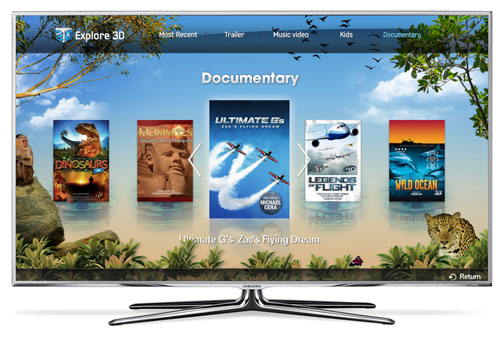 Samsung is expected to talk about Smart TVs
Samsung
has kept their cards close to the chest. We do not expect new TV ranges from Samsung, and if so only some cheaper TVs. Samsung UK has said that Samsung's IFA show will feature a range of new interesting Apps and services on their Smart TVs. We also expect Samsung to show off their tablets – that is; if they are allowed to. And is it too optimistic to expect those
passive 3D TVs
that Samsung has promised to release?

Panasonic plans to talk a lot about internet on TVs
We do not expect new TV ranges from
Panasonic
either but we hope to see some larger version of existing models. After all Panasonic is selling larger plasma TVs in the US than they are selling in Europe. Panasonic has also teased that they have some interesting new Viera Connect Apps and services in store for us, as well as 3D demonstrations. And we are pretty sure that Panasonic has found a small shabby place on their booth to quietly showcase their
152 "3D plasma TV
- or it might be placed in the middle of all the action, what do we know…

Sharps already introduced X5 in USA. The European version will be different
Sharp
is preparing to unveil the
X5 flagship TV
. X5 has already been unveiled in the US but the European model will be different. We still expect it to feature LED local dimming, 3D, and Smart TV, but according to our sources Sharp also plans to include USB recording and maybe even a built-in hard drive. Hmm, and what about a European LE731 model? That seems likely.

Philips DesignLine Edge will be exhibited at IFA 2011
Philips
is one of the few manufacturers to really put on quite a show at IFA. Philips has traditionally unveiled a range of new products at IFA and we expect them to showcase their
DesignLine Edge and DesignLine Tilt
TVs. We also expect Philips to highlight their Easy 3D technology that utilizes cheap polarized 3D glasses. And what else... Ohh yes, we have heard some plausible rumors (like the EISA Awards, you heard about it?) detailing a new Econova TV with a solar powered remote control. Philips introduced their first Econova TVs – the greenest TVs on the market - in 2010 and at IFA 2011 we expect them to introduce the successor. And then there is the 9000 series and the new Cinema 21:9 Gold in extra wide cinema format.
German
Loewe
unveiled a few nice surprises at previous years' IFA shows. At IFA 2011 they plan to introduce new sound systems, including a speaker TV stand. We also expect Loewe to highlight the individualization concept where users can select finish and colors of their Loewe products. The recently introduced
Individual 3D TVs
will be there, too – surely.

Toshiba wants to show off their new TVs
And let us finish off with
Toshiba
. Toshiba is expected to push their auto-stereoscopic 3D TVs that do not require 3D glasses. Maybe even a 55 inch model, we have been told by some magical creatures in a country far, far away. Toshiba's cooperation with Danish Jacob Jensen Design is not forgotten either.
Be sure to check back in later for our
IFA 2011 coverage
here at FlatpanelsHD. Our coverage starts around August 29. You can also subscribe to our
Newsletter
or
RSS feeds
for updates.