Remember LG's
flexible G Flex phone
? The one with a flexible OLED panel inside. We had a chance to see the actual flexible OLED panel inside - and it is thin!
The OLED panel inside LG G Flex
We have seen flexible OLED TVs here at CES. LG has the largest one at 77 inches. Flexible OLED displays is a new trend and will allow manufacturers to create new types and products, which LG wants to demonstrate with the G Flex phone.

The flexible OLED panel inside LG's Flex phone
We saw the flexible OLED panel inside, and it is paper thin. The OLED panel uses a plastic substrate that can bend in all directions. It is not yet foldable, but LG will go there eventually. As you can see the controlling electronics is hidden at the bottom, but the OLED panel is still wildly impressive.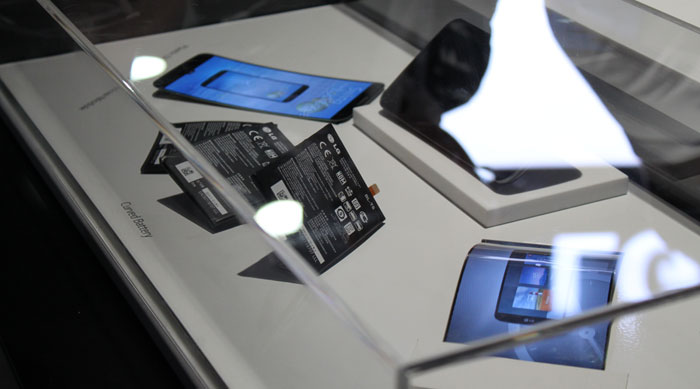 The flexible OLED panel inside LG's Flex phone
To the left you can see a prototype concept LG has created, which resembles a smartphone. It is not working, but is pretty cool. In the center you see the flexible battery units that sit inside LG's G Flex phone. They are not nearly as flexible as the OLED panel, but as LG points out this is a new field for manufacturers and it is a real challenge to make all components flexible.
You are looking at the future of display technology.