Acer's new 32-inch XB321HK monitor will feature a 4K IPS panel and Nvidia G-Sync technology. It is part of the company's Predator range of gaming monitors.
Acer XB321HK with 4K & G-Sync
Acer has not publicly unveiled the monitor but it is listed on some of its regional web sites. The best news here is probably that the gaming industry seems to be abandoning the inferior TN LCD panels.
Acer XB321HK has an IPS LCD panel with 4K resolution (3840x2160) with the usual specs: sRGB colors, a low 1000:1 contrast ratio and wide viewing angles. The large 32-inch format should be great for gaming in 4K. In addition, Acer has integrated Nvidia G-Sync, which automatically and instantly adjusts the frame rate to that of the graphics card to prevent tearing and stuttering.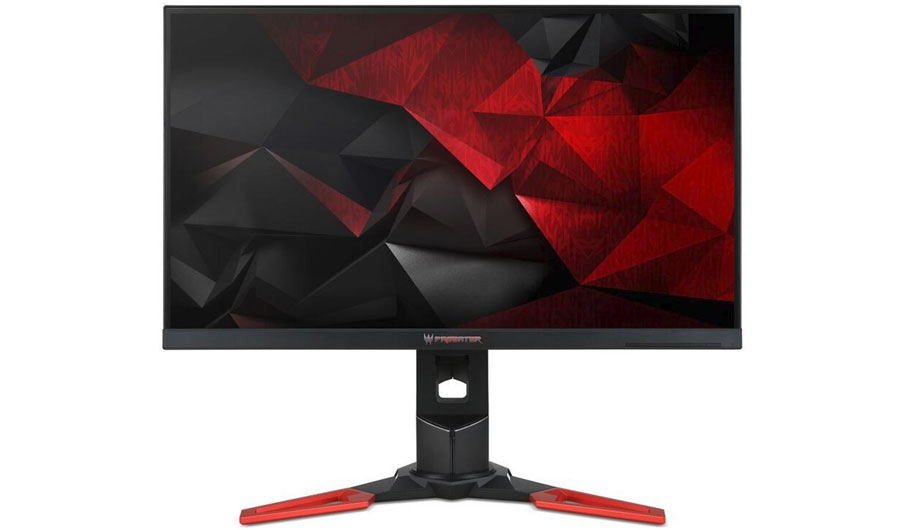 The bad news is that the monitor has a maximum refresh rate of 60Hz. Most PCs would probably struggle to keep a stable 60fps frame rate at 4K resolution in modern games but nevertheless most gaming monitors go far higher in terms of refresh rate. The Nvidia G-Sync system supports variable refresh rates between 30-60Hz.
The monitor can be connected to a PC via HDMI or DisplayPort 1.2 but G-Sync will only work with DisplayPort. It offers tilt, swivel, height, and pivot adjustments.
Acer has yet to officially announce the XB321HK and until it does we will not know pricing and launch details.
-
Source: PCmonitors.info