Infuse is an alternative to Plex and the company had already teased that something was coming. The developer team at FireCore has now released their Infuse 4 media player app for the new Apple TV. It lets you enjoy your movies and TV series, stored on the home network, on the big living room screen.
Infuse 4 on Apple TV
Infuse is a media player app that lets you stream all your locally-stored movies, TV series, and videos to the TV screen. The team has now officially released the app for tvOS and is
clearly excited
about it.
-
" Well, the wait is over, and the all-new version of Infuse for the new Apple TV has arrived. We've taken many of the same great features we perfected in Infuse for iOS and reimagined them for the big screen. The end result is a beautiful, powerful, and simple way to enjoy a wide array of videos on the Apple TV,"
the company wrote in the announcement.
To use Infuse you need to connect to a server where all videos are stored. For example a PC/Mac or NAS. Infuse can also connect to FTPs and use other server applications such as the one from Plex. The first time you open Infuse it will automatically download cover art and information about each movie and TV show that you have in the library.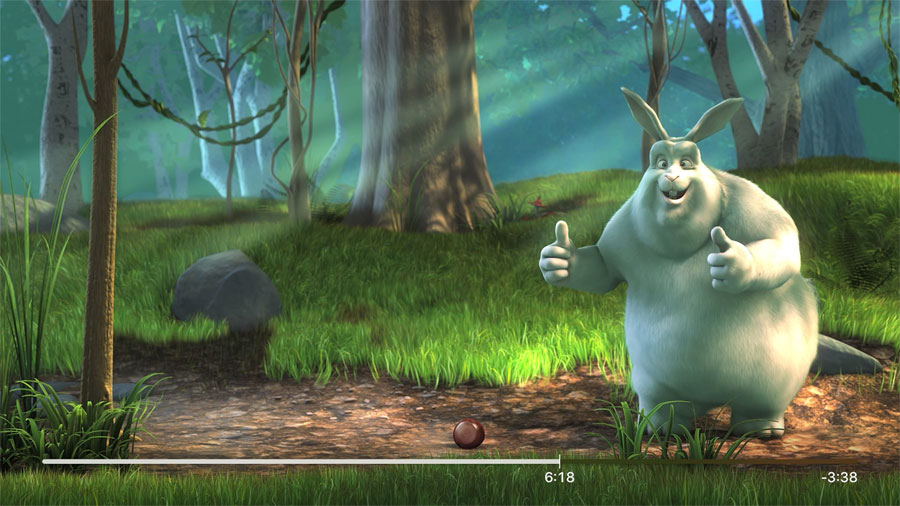 Infuse supports most video formats and is the only media player app on Apple TV that supports both Dolby and DTS audio (including passthrough). You can enjoy video in up to 1080p resolution. Subtitles are of course also supported.
The Infuse app is available from the App Store on Apple TV now. There are two versions called Infuse and Infuse Pro. The former is free but offers "in-app purchase" that lets you upgrade to the Pro version ($9.99 dollars) later to receive additions features, including video playback synchronization across devices.
Users who already own Infuse 3 can upgrade to Infuse 4 for free.