At CES 2017, Sony has announced an Ultra HD Blu-ray player for the consumer market. X800 will be available this spring for Ł400 / €520.
Sony X800 UHD Blu-ray
Like LG, Sony is late to the party and for some reason it also chose to omit an UHD Blu-ray drive from the PlayStation 4 Pro. Nevertheless, Sony is now ready to enter the Ultra HD Blu-ray market with the X800 player.

X800 conforms to the Ultra HD Blu-ray specification meaning that it can deliver movies in Ultra HD resolution, HDR (High Dynamic Range), and an expanded color space.
One could have hoped that it would support the Dolby Vision HDR format now that the Sony OLED does but that is not the case. Instead, it supports only the HDR10 format that is mandatory in the Ultra HD Blu-ray format.
Sony says that X800 has been created in a partnership with Sony Pictures Entertainment in Hollywood "to ensure the best possible playback from 4K Ultra HD Blu-ray Discs as the creators intended, and with the added benefit of 4K picture quality."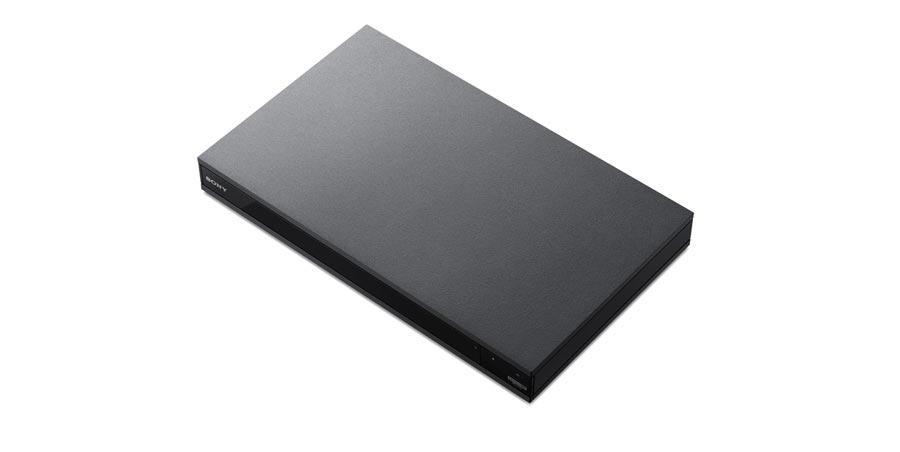 Tuned for audiophiles
Sony is putting emphasis on the player's audio capabilities, too. It is equipped with two HDMI ouputs; one for video and one for audio.
-
"The extraordinary quality is encased in an exceptionally rigid Frame and Beam chassis design that minimises mechanical vibration. On the inside, there is a full complement of audio codec compatibility, letting you enjoy pristine High-Resolution files encoded right up to 192kHz/24-bit and DSD up to 11.2MHz,"
said Sony.
It also supports a range of disc formats, including DVD Video and DVD Audio; CD and Super Audio CD; and Blu-ray 3D, and BD-ROM media. Additionally you can connect sources via USB and Bluetooth. You can also pair wireless speakers to the player.
Lastly, Sony is highlighting the player's built-in apps that can deliver 4K streaming from services such as Netflix.
The Sony UBP-X800 UHD Blu-ray player will be available from spring 2017 for approximately Ł400 / €520.