Google's semi-intelligent voice assistant is coming to Android TV, the company announced at CES 2017. It will help you find content and supports conversation threads.
Google Assistant on Android TV
Android TV already has a voice control feature but with the addition of Google Assistant voice will be integrated on a deeper level. You can even talk to your TV - if you want to.
"OK Google, play Stranger Things on Netflix"
Assistant is Google's competitor to Apple's Siri and Amazon's Alexa. The company says that Assistant has the ability to engage in conversion threads, meaning that you can ask it to tell you more about for example the 'Stranger Things' series and afterwards tell it to "play it on Netflix". The system will know that the two requests are related.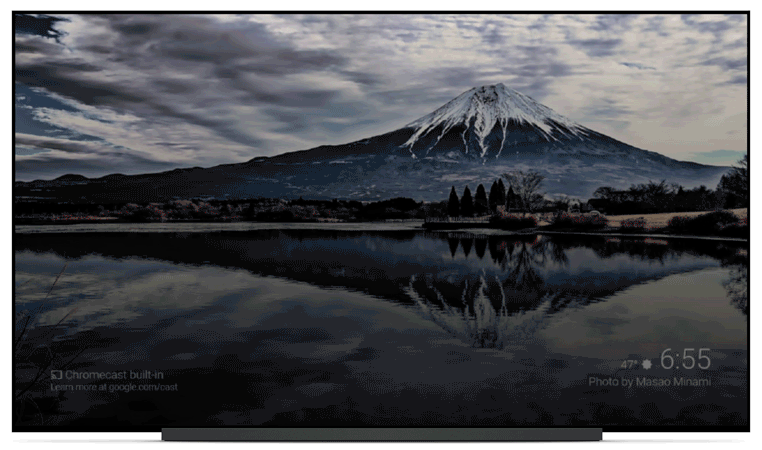 Of course, using a TV is very different from using a phone so Google has focused on TV-related features on Android TV. The system can also be updated server-side so it will continuously learn new tricks without you have to update anything.
Google Assistant furthermore integrates with your connected home devices, making it possible to ask your TV to dim the lights or draw the curtains when the movie starts.
Here are some examples of what it can do – in Google's own words.
Play content: "Play Stranger Things on Netflix."

Discover content: "Search YouTube for Jimmy Kimmel." And you can also ask a follow-up if you're interested in more videos by saying: "Play the second one."

Get answers: "Tell me about Jurassic Park?"

Set the right mood: "Dim the lights."

Get ready for your day: "How long will it take to get to work?"

Google Assistant is currently only available in English and German. More languages are "coming soon".



On Android TV 6.0 and 7.0
Google Assistant will be added "in the coming months" as part of a software update. It requires a device running Android TV version 6.0 or 7.0. Sony is currently rolling out version 6.0 to its TVs. The update for Philips TVs is still pending.

- "In the coming months, the Google Assistant on Android TV will come to the Nvidia Shield, along with all Android TVs in the US running Android 6.0 Marshmallow or Android 7.0 Nougat, such as the AirTV Player, Sharp Aquos, Sony Bravia, Xiaomi Mi Box, and more," the company said.

Nvidia Shield will offer a special hands-free Assistant experience, allowing you to say "Ok Google" once to then continue the conversation. Mmicrophones are embedded in the remote control and the game controller. With other Android TV devices you have to hold down a button on the remote to make it listen.

Google added that Assistant is also coming to Android Wear, in-car system, and other types of devices. The voice system is already functional in phones and the Google Home product.