Apple has today started adding movies in the highest possible quality – 4K with Dolby Vision HDR – on the iTunes shelves. You can buy or rent. Your library of HD movies will also be upgraded to 4K HDR free of charge.
4K HDR movies in iTunes
Apple says that all major Hollywood studios, except Disney/Pixar, are onboard. This means 20th Century Fox, Lionsgate, Paramount, Sony Pictures, Universal, and Warner Bros.
The company has today started rolling out 4K HDR movies to iTunes. FlatpanelsHD has found 'Logan' available in 4K resolution and HDR10 format. It is available for $14.99 to purchase or $5.99 to rent.
Another example is 'Wonder Woman', which is available in 4K resolution and Dolby Vision HDR for $19.99. It will be available for rent on September 19. 'Alien: Covenant' is available in 4K resolution only (no HDR) for $19.99 to purchase or $5.99 to rent.
4K HDR content is also available in iTunes in Europe. FlatpanelsHD has confirmed that it is live in the Nordics. Pricing depends on your region.
Apple's pricing is surprising. The company has convinced studios to sell 4K HDR movies for the same price as 1080p movies in the past. This is in stark contrast to Google, Microsoft, and Vudu who usually charge a significant premium.
Also read: Full list: 4K HDR & Dolby Vision movies on iTunes
Whether a movie is available in HDR10 ('HDR' in iTunes) or Dolby Vision depends on which format the studio has mastered the content in. Wonder Woman is released by Warner Bros. who backs Dolby's HDR format, whereas Logan is released by 20th Century Fox who is betting on the HDR10+ format as a front against Dolby.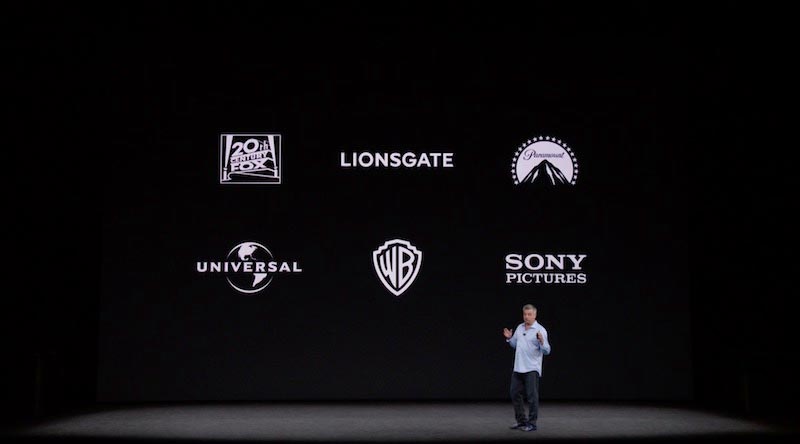 Free upgrades of HD titles
Apple has said that if you already own a movie in HD quality you will automatically and free-of-charge get the 4K HDR version. The company did the same when iTunes switched from 720p to 1080p.
This will happen automatically so you may already have some 4K HDR movies, depending on your iTunes library.
Again, this is in stark contrast to the rest of the industry who not only refuses to upgrade your library but often asks you to pay full price again to purchase the movie in higher quality.
Also read: Apple TV 4K with HDR, Dolby Vision & A10X unveiled
It has been speculated that Disney has opposed this move. However, it should be noted that Disney currently has a very limited selection of movies in 4K HDR quality. The studio released its first UHD Blu-ray disc very recently.
To enjoy iTunes movies in the highest possible quality you need the new Apple TV 4K as well as a 4K TV, preferably one with
proper
HDR support. Apple TV 4K will go up for pre-order today starting at $179 and will be available on September 22.
The full list of iTunes movies in 4K HDR (& Dolby Vision) has been moved to this link.