Last year, 'home entertainment' accounted for 58% of the market for video entertainment, while theaters accounted for 42%. The home segment surged another 16%.
Global market for video entertainment
New movies are typically released first in cinema (the so-called theatrical window) and only later can they be enjoyed on your living room TV. This is the way things have been for decades.
However, there are signs that the balance may be tipping. The 'home entertainment' segment (physical discs and online, excluding sports) has in the last few years surged to become significantly larger than the theatrical segment. Last year, home entertainment brought in 58% of revenue while theatrical brought in 42%.
In 2018, home entertainment revenue was $55.7 billion, a 16% increase over 2017, while theatrical revenue was essentially flat at $41.1 billion (+1% from 2017). In other words; home entertainment brings in 35% more revenue than theaters – and the gap is widening. If you add in global pay TV ($230+ billion from cable, satellite, IP, DTT), although there is no easy way to do that because it also includes sports and other types of entertainment, the home segment is much larger.
This trend is even more pronounced in the US where the split between home entertainment and theatrical is 66% and 34%, respectively.
The numbers were published in the annual report from MPAA, based on global data from IHS Markit as well as data from Comscore, and DEG.
-
"In 2018, the story of this marketplace – is growth,"
said Charles H. Rivkin, Chairman and CEO, MPAA.
"Last year, the combined theatrical and home entertainment market was $96.8 billion. This represents a nine percent increase over 2017, and it is up 25 percent from five years ago."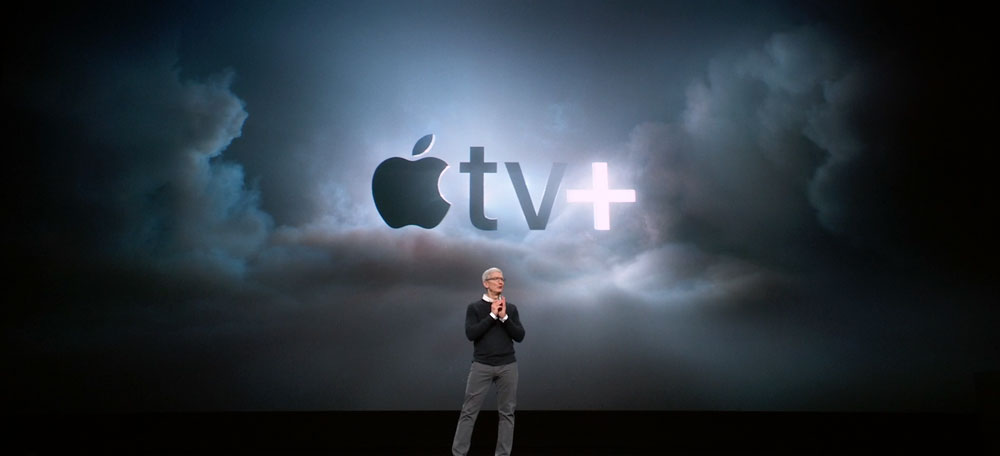 New entrants to boost home segment
Many expect the home entertainment segment to gain further strength. One player in particular has challenged status quo. Besides TV shows, Netflix has been pouring billions of dollars into production of movies that debut simultaneously in most regions of the world.
More recently, Netflix has been giving some of its movies a theatrical debut a week or three ahead of the online premiere but it is still a significantly shorter window than other studios adhere to.
In the second half of 2019, Apple, Disney, and WarnerMedia will join the streaming race. Apple has
announced
that its Apple TV+ streaming service will include original movies and TV shows. Disney is expected to preview its streaming service later this month.
Despite developments in recent years, MPAA stresses that theaters remain vital to the success of the entertainment industry.
-
"Global box office for all films released in each country around the world reached $41.1 billion in 2018, up one percent over 2017's total."
said Charles H. Rivkin.
"There is no question that in this ever-complex world of media, theaters are vital to overall entertainment industry success,"