Besides the
EZ1000 series
, Panasonic will bring two slightly lower-specced 55- and 65-inch EZ950 OLED TVs to Europe this summer. The EZ950 models feature the same HCX2 processor as the EZ1000.
Panasonic EZ950 OLED TVs
Panasonic is expanding its line-up of OLED TVs with the EZ950 range. It is still a high-end TV but it will be priced lower than the EZ1000. EZ950 will be available in 55 and 65-inch sizes.
EZ950 incorporates many of the same technologies that are found in the flagship EZ1000, including the HCX2 (Hollywood Cinema Experience) picture processor. It ditches the soundbar for integrated 40W speakers. Like EZ1000, it has been "tuned by Hollywood colourist to deliver an accurate cinema experience true to the filmmaker's vision".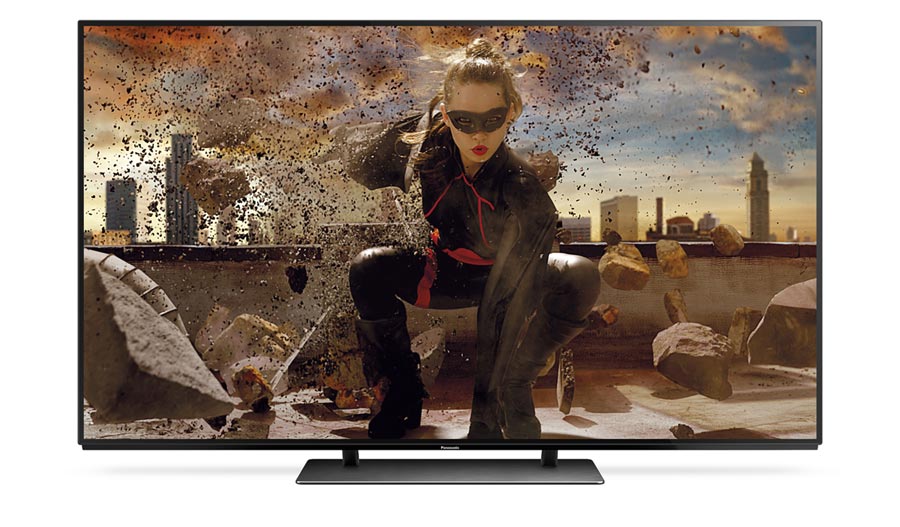 -
"With extreme colour accuracy, super-deep blacks, unprecedented near-black detailing and high OLED brightness, the EZ1000 and EZ950 are supremely well equipped to handle HDR's extreme contrast and colour demands,"
said Panasonic.
The company explains that it has used its Hollywood partnerships to develop a new color processing system based on a "3D Look-Up" table where "every single brightness step has a complete database of colours stored on the chipset to ensure that the most accurate colours are always displayed, even with the most challenging of material". This system can deliver colors with "unprecedented accuracy". A new "HDR Brightness Enhancer" is designed to increase the luminance of dark areas for bright environments to ensure that you see more details.
Additionally, Panasonic tells us that it has worked hard to develop a "gaming mode" with very low input lag for 4K HDR gaming on PlayStation 4 Pro and Xbox One S. This game mode will be available on both the EZ1000 and EZ950 - and the 2017 LCD TV. No input lag figures were provided but we are chasing more information.
THX, UHD Premium but no Dolby Vision
Panasonic has applied for both 'THX' and 'Ultra HD Premium' certification and expects to receive both in time for launch. What EZ950 will not have is support for Dolby Vision.
The Japanese company, along with South Korean Samsung, has so far chosen to ignore the Dolby Vision format despite Dolby's strong moment at home and in the cinema. Competitors such as LG, Sony, Loewe, and TCL have already adopted the format.
EZ950 will instead by compatible with the open HDR10 format and the HLG broadcast format.
Panasonic has also chosen to continue development on Firefox OS that was discontinued by Mozilla. Under the banner "My Home Screen 2.0" the system will now include favorites folders for multiple users, a "My App" button on the remote that can be customized, and a revamped media player app that supports video encoded in 4K HDR10 and HLG.
Netflix, Amazon, and YouTube can be enjoyed in up to 4K HDR quality.
The 55 and 65-inch EZ950 will be available in Europe "from June 2017". Pricing was not announced and no release plans for the US were confirmed.
Panasonic EZ950 OLED specifications
65- and 55-inch sizes
4K UHD OLED TV – next generation TV technology for the ultimate in accuracy and contrast
Studio Colour HCX2 Processor – professional 3D look-up tables deliver accurate colours for Hollywood Cinema Experience
Extreme Brightness - delivers vivid HDR experience with astounding highlights
Multi HDR Support – HDR10 and Hybrid Log Gamma support for Blu-ray, streaming and broadcast
Picture Tuned in Hollywood – tuned by Hollywood colourist to deliver an accurate cinema experience true to the filmmaker's vision