03 Nov 2019, 23:56
#17639
Apple TV+ has the highest streaming quality we've seen for 4K so far. It's higher than most iTunes movies. Over the weekend, I took the first batch of measurements. I'm planning to do more later. It's worth pointing out that Apple TV+ uses variable bitrate with a quite wide span from low to top, so the console must run for some time to calculate the average bitrate.
See
has the highest bitrate so far. 29 Mb/s average video bitrate and 41 Mb/s video peak (I don't know if it hits that occasionally or rarely, since the console only reports average and peak).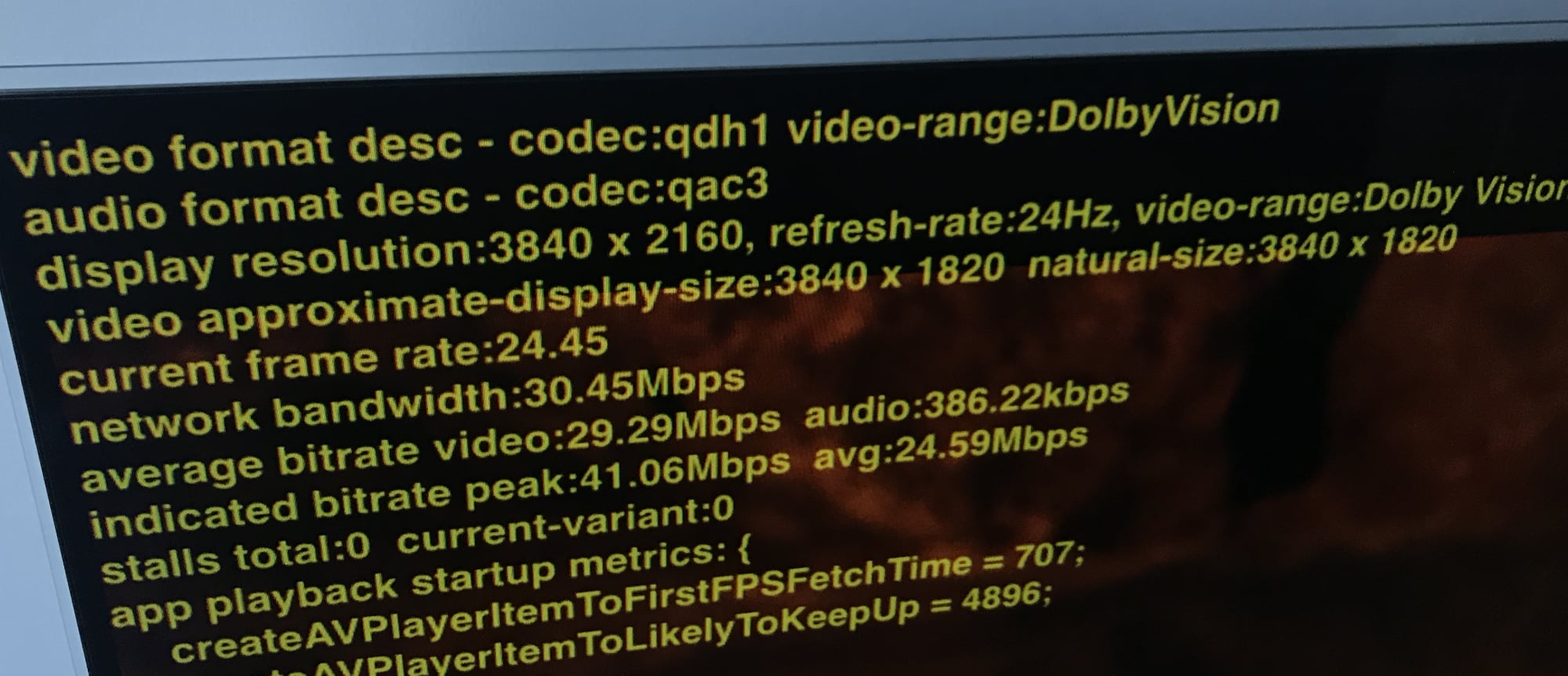 The Elephant Queen
averages around 26 Mb/s for video bitrate.

Snoopy in Space
: It's great to see Apple making 4K Dolby Vision the new default and Snoopy hits relatively high bitrates considering that it's a cartoon.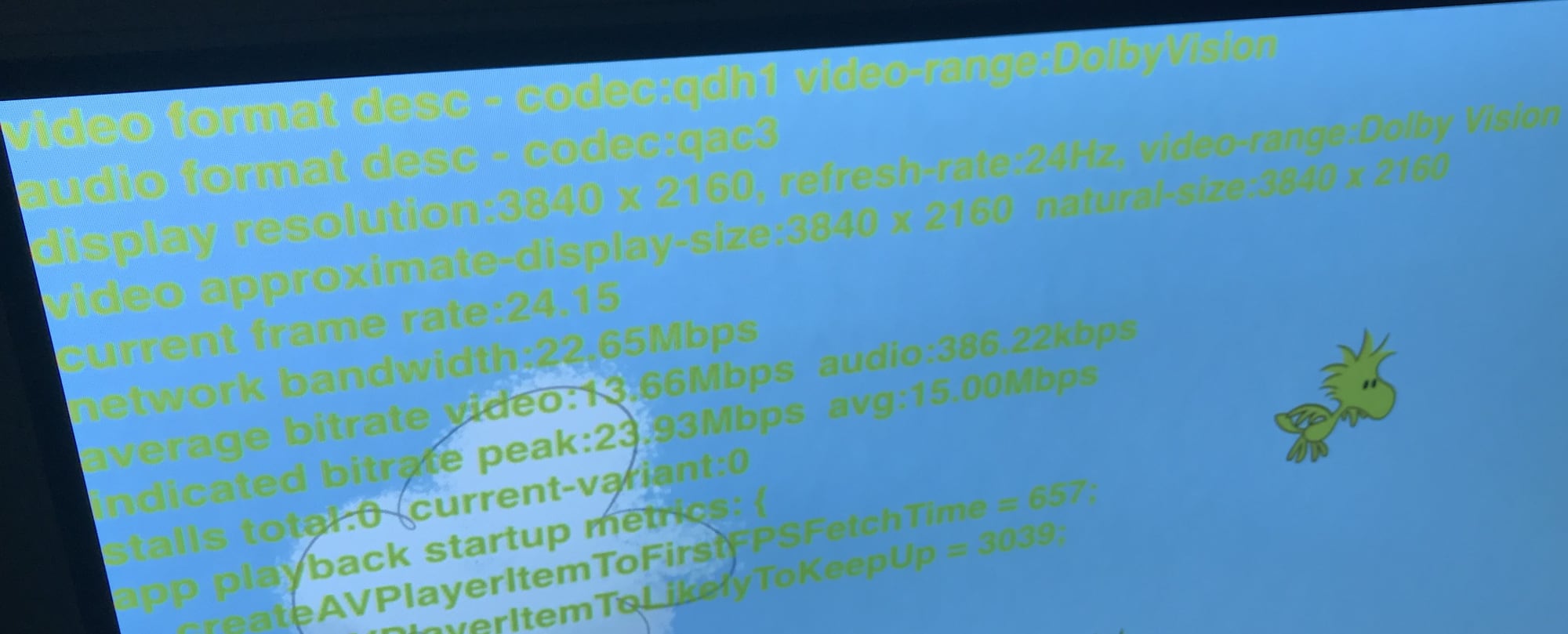 As you can see, there is no Atmos system connected to this TV so audio bitrate comes in at 386 Kb/s. It will most likely be higher with Atmos.
FlatpanelsHD